Mobile Computer Repair Services in Brisbane
Robert spent a long time to rectify and find my lost files
(EVEN WORKING ON IS BIRTHDAY)
And his follow up after I lost them again due to a windows issue assured i regained them again.
I highly recommend Robert for his professionalism and his customer service. well done all round
Hi, I'm Robert from Zoo Computer Repairs. We offer both office and mobile computer repairs and IT services for customers in Brisbane and the surrounding area.
Our top-notch services include virus removal, data recovery, hardware repairs, upgrades, and more – all at competitive prices.
Plus, you won't have to worry about any call out rates or travel time when you use our service! We take pride in providing outstanding customer service and satisfaction with each repair we make.
So if you're looking for reliable mobile computer support and repair in Brisbane, then look no further than Zoo Computer Repairs. Let's explain some of the things we fix here and see whether or not you would like to use our service. We have over 800 – 5 Star reviews on a website called WOMO (Word Of Mouth Online) – Zoo Computer Repairs – Just click on that and you can see what other's are saying about us.
Laptop and All In One Repairs
I can't thank you enough for your assistance. Computers are such a large part of my life and when things don't go to plan, then I just ring Robert!!! He always knows what to do.
Struggling with a faulty laptop or all-in-one? Don't worry, you're not alone – Zoo Computer Repairs is here to help! We have a technician who is specifically trained with All in One computer's, as they can be very hard to pull apart and that' why it's better if you have someone who know's exactly what they are doing.
We provide mobile computer repairs in Brisbane, offering convenient and reliable service for your laptop or all-in-one. Our experienced technicians have worked on a wide range of devices from Apple Macs to Windows PCs, so you can be sure that we'll have the skills necessary to get your device up and running again. Even if you are outside of the brisbane region – we service all major brands and offer great service with friendly geeks who talk like you do and not gibberish.
If you find yourself in need of repair services for your laptop or all-in-one, our team can provide a comprehensive assessment of the problem and get started on fixing it right away. We understand that time is precious, so we do our best to complete most repairs within one to two hours, minimizing downtime and ensuring that you're back in action as soon as possible. Sometimes if we are doing data recovery we might have to charge a little bit more because of how complex it is.
Plus, if there is no solution available, we don't charge you anything – now that's what I call service! Our technicians are also able to offer helpful advice over the phone should you require assistance with setting up your device or understanding how it works; this way you can remain at home while still getting the support needed.
With competitive pricing compared to other local computer repair professionals and positive customer testimonials backing us up, why not trust us with all your other laptop repairs or all-in-one repair needs? Contact Zoo Computer Repairs today and let us take care of everything else.
Virus Removal and Data Recovery Services
If there is ONE company in the world to recommend, it would be this company. Robert is always there to help and he is a marvel at finding and saving precious information. Many, many thanks Robert
If you're having trouble with viruses or data recovery, Zoo Computer Repairs can help you out – no matter how overwhelming it may seem! We provide virus removal and data recovery services for all kinds of computers, from desktop PCs to laptops and Apple Macs.
Our experienced technicians use the latest tools and techniques to ensure that your computer is free from malware, viruses, Trojan horses, spyware, ransomware, and other malicious software. We can also help with data recovery in cases where files have been lost due to hardware failure or a system crash. We will work quickly and diligently to try to recover as much of your data as possible. We can also provide a letter that you can give your bank to prove that your computer has been cleaned up and fixed by us – and while we are removing the viruses – we can also give your machine a much needed clean up and tune up as well.
Here are some of the services we offer:
Virus Scanning and Removal
Malware Detection and Removal
Data Recovery Services
System Backup Solutions
Adware removal and annoying popup's
Our technicians can also provide advice on best practices for keeping your computer safe from future virus attacks and recommend virus scanners that work the best. However just remember – We understand the importance of protecting your valuable information, so we take extra care when handling sensitive data during our repairs.
If you need assistance with virus removal or data recovery services in Brisbane area then don't hesitate to contact us today! We'll be more than happy to answer any questions you might have about our services.
Screen Replacement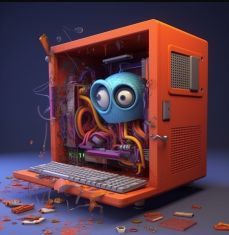 Fast, effective, responsive. The best IT support you can get, across a wide range of issues and requirements. I cannot recommend Robert highly enough. Excellent value for money too.
Having trouble with a broken screen? Zoo Computer Repairs provides quick and efficient screen replacement services to get you back up and running in no time.
Our experienced technicians (one of the best in Brisbane) are here to help, no matter what kind of printer setup, of computer you have – desktop tower PCs, laptops, all-in-ones, Macs – we can replace your broken screen quickly and effectively.
We only use the best quality screens for our screen repairs too, ensuring that your device is as good as new once again. We understand how important it is to have a functional device that looks great too. That's why we take great care when replacing your screen and always ensure the highest standards when fitting it into place. If there are cheaper alternatives as well we will at least give you the option to decide what you want to do with it.
No matter what the issue is with your device's display, Zoo Computer Repairs can provide a solution to fix it. From fixing dead pixels to replacing cracked or scratched screens, we guarantee that we will complete the job correctly and efficiently so you don't need to worry about further problems arising from an improper repair job.
Contact us now to book an appointment and get back online as soon as possible!
Managed IT Services for Brisbane Businesses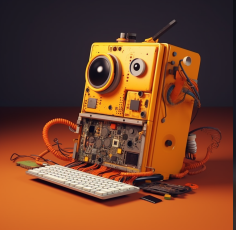 Robert did a complex email host server data migration for us.
He has a fantastic customer focus and is very dedicated to what he does. He has always been flexible with his time, easy to deal with and most importantly is wiling to go the extra mile to ensure the job is done well.
Gain the confidence of knowing your small business that's IT needs are being taken care of with Zoo Computer repair's – managed IT services. With their expertise and experience, you can rest assured that any technical issues or changes will be carried out swiftly and efficiently.
They provide a comprehensive set of services designed to keep your business running smoothly and securely. From setting up networks to troubleshooting software problems to providing reliable data backup systems, they have you covered. Plus unlike a lot of businesses in Brisbane we are literally a one stop shop for small business because we also do web hosting, web design, SEO as well as Email migrations. There aren't alot of companies in Brisbane that can say that they offer all this to their customer base.
We also understand the importance of staying one step ahead when it comes to technology in today's world. Their team is dedicated to helping small businesses get the most out of their technology investments by providing them with cutting-edge solutions tailored to their specific needs. Whether it's the latest generation of the Intel I7 – or even if you prefer the AMD chip – we will give you options in order to choose the best one to go with.
We also offer ongoing maintenance services that ensure all hardware and software is kept up-to-date and running optimally at all times. If for some reason you need us to remote in because a disaster has struck and you need help straight away – we can usually jump on in the hour with a popular program called – Team Viewer – Whether you need help setting up new computer hardware or want an experienced professional to handle all your company's IT needs, Zoo Computer Repairs has you covered with their managed IT services for Brisbane businesses.
Mobile Computer Repair Service
No matter where you are in the greater Brisbane area, Zoo Computer repair's has you covered with their reliable mobile internet repair service – quickly and conveniently solving your tech woes without the need for a call-out fee or travel charges. We have even been featured on Channel 9 as a tech expert to give you alternative solutions to slow internet speeds.
Our experienced technicians can come to your home or workplace to diagnose, troubleshoot, and solve any computer problem you may have. Whether it's an issue with malware, hardware upgrades, virus removal, data recovery, or a new installation of Windows 11 – Just remember Zoo. Zoo Computer Repairs we chose that name so that you wouldn't forget about us.
We're also great at helping customers decide whether they should repair or replace their computers. They know that repairing your existing machine is often more cost effective than buying a brand new one. And if parts need replacing due to wear and tear they'll always provide competitive pricing compared to other local computer repair professionals. Generally we don't suggest that customer's get second hand machine's, as usually there can always be issues
All work is performed on-site same day service so there's no waiting around for repairs to be completed.
If you're experiencing computer problems, don't hesitate – give us a call right away on 0410 659 349! We will get the job done quickly and efficiently while giving helpful advice along the way so that your tech issues never become bigger than they need to be.
Plus they provide a warranty for all replacement hardware covered by the manufacturer's warranty – so you can rest assured knowing that your computer is in good hands with them!
No Call Out Rates or Travel Time
After using Robert for computer repairs, I would contact no other! Robert truly knows his stuff, gives excellent value, is prompt, reliable and has a great work ethic and professionalism. My computer skills were quite basic, especially with a new computer, but Roberts teaching ability, patience and assurance put me quickly at ease. Home Computer Tech has the solution to your every computer need! Thank you Robert
We understand how important it is to get your tech woes fixed quickly and conveniently. That's why we offer a mobile computer repair service with no call out rates or travel time! You can get your machine back up and running without ever leaving the comfort of your own home.
No more waiting around in a shop or paying extra for someone to come out to you – our service provides you with the freedom you need when it comes to fixing tech issues.
Here are just some of the benefits of using our mobile computer repairs:
No additional charges: We won't charge you any extra for coming out to your house; all repairs are covered by the initial fee quoted.
Convenience: We can come directly to where you are, so there's no need for travelling or waiting around.
Quality Assurance: All work carried out by our technicians is guaranteed, giving you peace of mind that your device will be working as good as new!
Our experienced technicians have been trained on all types of computers, brands as well as devices, from desktop PCs and laptops to Apple Macs and tablets. Plus, we use only top quality parts for all repairs so that you can be sure that your device is safe in our hands.
So what are you waiting for? Contact us today and let us take care of all your tech needs!
High Customer Satisfaction
When Robert came to my home at the weekend to fix a computer hardware issue, he arrived promptly. He identified and replaced the part which caused the problem. He was pleasant, informative and helpful. I would be happy to use his services again.
You'll be truly delighted with the dependable and delightful service you receive from Zoo Computer Repairs, ensuring your tech troubles are taken care of promptly and professionally. With a focus on customer satisfaction, we strive to provide the best possible experience for our customers. We understand that technology can be confusing at times, so our team is here to help you every step of the way. We are proud to offer excellent customer service and affordable rates for all types of computer repairs and services.
Our customers have consistently given us positive reviews for our workmanship friendly service and commitment to providing quality results. Our technicians are friendly, knowledgeable, reliable and highly experienced in a wide range of computer repairs and services. They take the time to explain any issues with your device or software in an understandable manner so that you can make informed decisions about how best to proceed with any repair or upgrade needed.
We guarantee all parts used in repairs will meet industry standards as well as being backed by manufacturer warranties if applicable. All data recovery software installation processes also adhere to strict privacy guidelines so you can rest assured that your information is safe while we complete any necessary repairs or upgrades on your device. Our goal is always to ensure 100% customer satisfaction which is why we offer further support after completion of each job if required.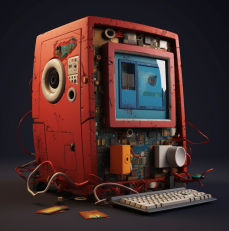 Let's start to wrap up regarding talking about ourselves 🙂
Robert has been servicing my computer for years, you couldn't ask for a more trustworthy person to handle your computer. Thank you
We're dedicated to providing our customers with the best computer repair services in Brisbane. Our team of experienced computer technicians are available for mobile repairs, hardware repairs, virus removal, and more — all with no call out rates or travel time.
We strive for customer satisfaction and always ensure that your device is fixed quickly and correctly. Our quality service is like a breath of fresh air; it's sure to leave you feeling relieved and satisfied.
So if you're looking for reliable, quality computer repairs and repair services in Brisbane, look no further than Zoo. Zoo Computer Repairs.